A Bird with a Phaser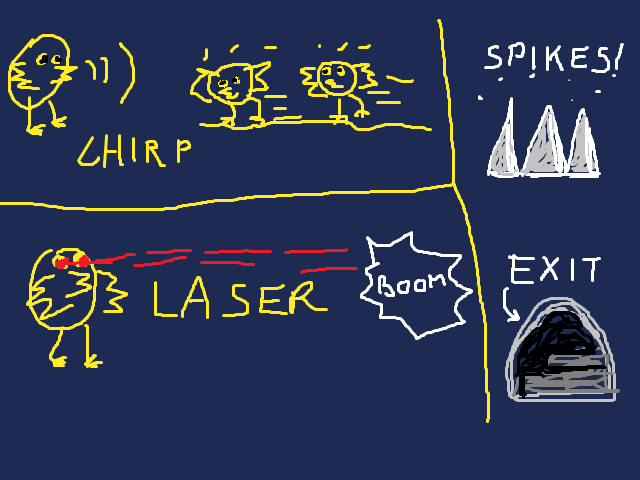 Comments
Log in with itch.io to leave a comment.
hey awesome game heeeeere

The game is nice but I don't understand the "kamikaze" option. 
I only use it when I'm not doing it on purpose and suddenly I die :-(
Thanks for your feedback! The "kamikaze" option is useful when the player is stuck and he wishes to restart the level. Unfortunately, Pico 8 has very few buttons available and I have been forced to add this option as a special "weapon".
I have not tested pico8 but that's what I was afraid! It is not possible to assign it to the space key for example ?
It's not hell but a little frustrating to kill yourself after almost finishing a level lol